Welcome to
Lincoln County PWSD #2 .
****If you need more time to pay your bill due to the COVID-19, please contact the office, we will gladly work with you.****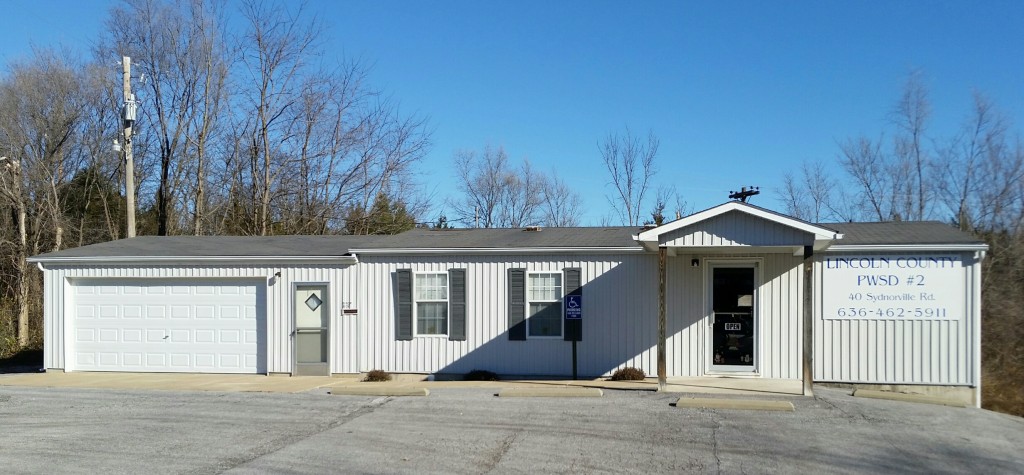 Effective Wednesday, July 8, 2020, our office will be open as usual.  Everyone's  safety is of the upmost importance. With that being said, the following payment options are available until further notice. 
– You may mail your payment to Lincoln County PWSD#2  40 Sydnorville Road, Troy MO 63379
– Drop it in the secure drop box next to the garage door.
– Pay online at pwsd2lc.com
– Call (636)462-5911 to make your payment over the phone.
– Customers will be allowed in the office one at a time, per LCHD order, MASK MUST BE WORN
Please contact our office if we can help in anyway. We want to thank everyone again for your patience as we work through this together.
*The current year CCR is available @ www.dnr.mo.gov/ccr/MO6024341.pdf or by clicking the above CCR Report tab.
For a paper copy of current CCR, please call us at 636-462-5911.*